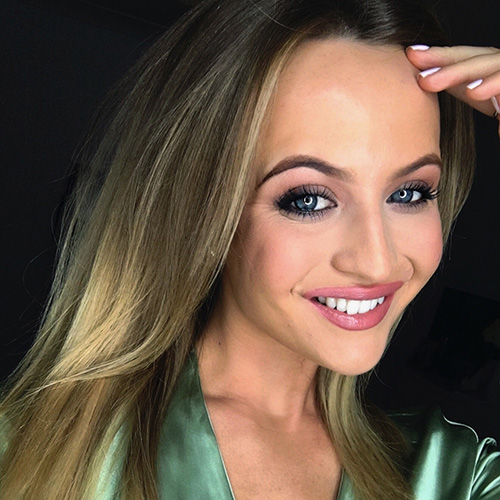 VANESSA MARTIN
Creative and Media Diploma
What have you done since leaving Waddesdon?
Since leaving Waddesdon, I went on to pursue a career in makeup artistry after qualifying as a makeup artist in 2014.
A few highlights/key achievements in my career so far include:
– Signed to 2 creative agencies/productions companies
– Owner of Vanessa Elles Makeup, a fully registered makeup artistry business
– The Brits 2019
– Plus Size Fashion Week
– Published in The Sun, Daily Mail and Elegant Magazine
Is there anything /one who has inspired your creative practice?
I usually reach out to my role models in the industry. One of them being Michelle Court – owner of 'Court on Camera' makeup agency who has clients such as Wella, Warner Brother Studios and Pantene under her belt. Her approach to creativity is inspiring in every aspect
What has been your most profound success?
Do you have any advice for anyone wanting to follow in your footsteps?
Always be kind
Always be confident
Never underestimate the power of assisting other professionals
Know your worth