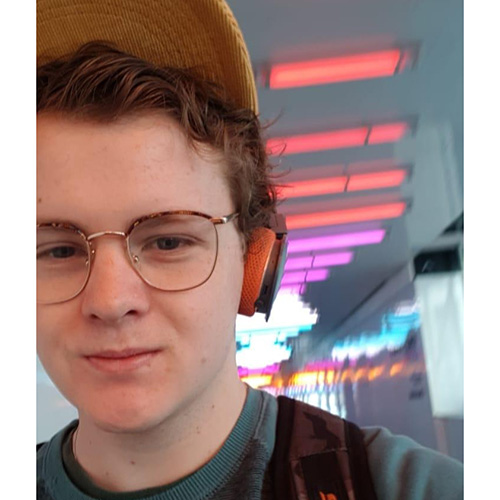 JOSHUA GRADY
At Waddesdon i studied Photography, Graphics, Drama and Communication and Culture. I now work as a shooting researcher for entertainment and reality TV
ENTERTAINMENT & REALITY TV
What have you done since leaving Waddesdon?
I have worked on e4's Made in Chelsea, BBC 3's Eating With My Ex, TlC's Olivia and Alex: Happily Ever After and ITV2'S Dress to Impress
Is there anything /one who has inspired your creative practice?
What has been your most profound success?
Pushing myself every day to get to university and now I am filming content for popular shows
Do you have any advice for anyone wanting to follow in your footsteps?
Determination is key and a strong work ethic. You can't give up on yourself. I get to travel the country amd potentially the world meeting great people and working in an industry I love