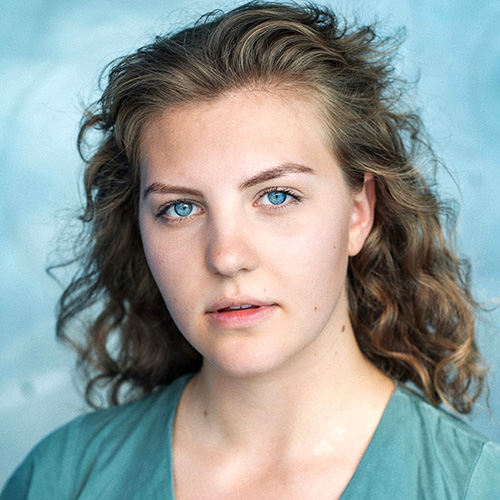 ELIZA KESSELL
I studied Art, Drama, Music and Philosophy & Ethics. Now I'm an actor, who likes to create my own art and music when I have the time
What have you done since leaving Waddesdon?
I'm currently in my final year at The Oxford School Of Drama training to be a professional actor
Is there anything /one who has inspired your creative practice?
I definitely had a great relationship with my Drama teacher, Kate Turner, who was always so supportive and helped me through my drama school auditions. She had such a good eye for detail and never let me off the hook which stuck with me after leaving school and was partly to do with why I hold such high standards for myself even now. But she was also a constant reminder that acting is all about play, and being playful with your art is the most important thing you can do. I've learned over my years after school that this is something that makes a world of a difference when you're swamped with deadlines and pressures
What has been your most profound success?
Getting offered a place at The Oxford School Of Drama is definitely one of my biggest achievements. They audition thousands of people across the country and only hold 19 places on the course each year. It took me 2 years to get in, and involved a lot of hard work, dedication and resilience
Do you have any advice for anyone wanting to follow in your footsteps?
Keep going. It's a hard path to take, but if you want it enough, you'll make it happen. Remember that you are enough as you are. Be kind to yourself, work hard, and you can achieve anything